M&A Aesthetics Kindly Sponsor Congleton Radio
M&A Aesthetic are located in Congleton. They are well-established cosmetic clinic where you can go for consultations and treatments.
They anti-wrinkle injections, fillers, body toning, and joint pain injections.
In addition to above, they accredited by the UK National Weight Management Progmme to provide weight loss treatment.
If you would like more information about the services that they provide, please feel free to give them a call on 07506921449
The Laser Room Aesthetics kindly sponsor Congleton
The Laser Room Aesthetics Ltd offers a range of dedicated treatments:
*Luxury anti-ageing facial treatments from Matis Paris,
*Specialist facial treatments (acne, pigmentation, age spots, redness etc)
*Laser treatments (wrinkle therapy, tattoo removal, freckles removal, acne, pigmentation, laser hair removal, skin rejuvenation etc.)
Beartown Premium Hand Carwash Kindly Sponsor Congleton Radio
Beartown premium hand carwash offers a high quality service to all its customers. They provide a premium carwash and valeting service, located in Congleton, 71 Manchester road CW12 2HT.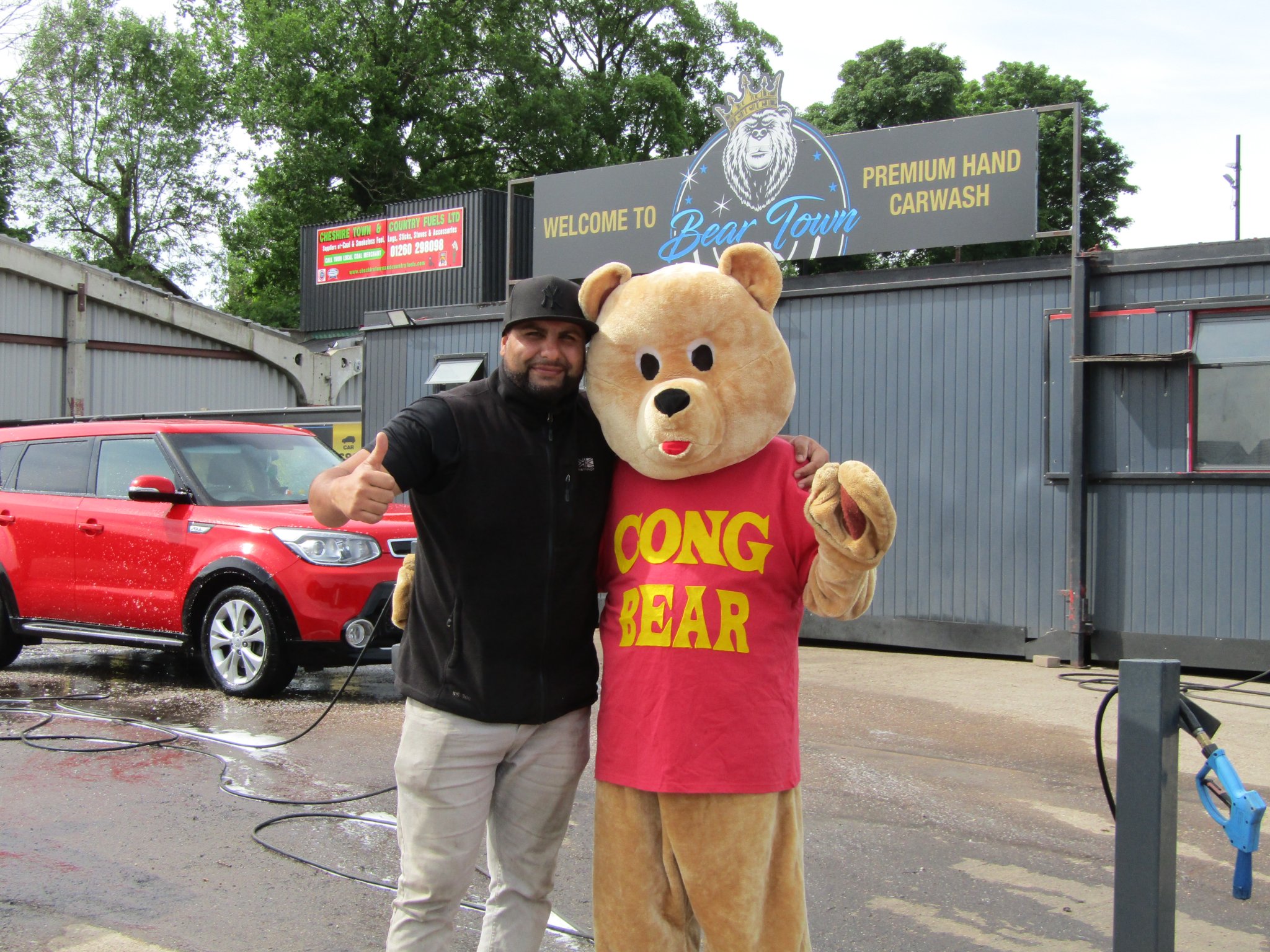 PJW Landscapes Kindly Sponsor Congleton Radio
PJW Landscapes specialises in garden makeovers, patios and driveways. If you're looking for a skilled landscaper to undertake your landscaping project, PJW Landscapes have got years of experience delivering all kinds of landscaping work, including groundworks and hard landscaping, to the highest standard of workmanship.
Whether you know what you want already, or you want to work together to plan your dream garden, please feel free to give them a call on 07811632632. You can also find them on Facebook and Instagram where you can read their reviews.
Cheeky Chicken kindly sponsor Congleton Radio.
Cheeky Chicken Peri Peri pride themselves on quality freshly prepared and cooked food by extremely skilled chefs.

They have a very varied menu to suit all.

From Peri peri Wraps, kebabs, Flame Grills, pizzas, chips and burgers to milkshakes and ice-cream, Cheeky chicken have it all.

Orders can be placed over the phone, at the shop or via their website

cheekychickenonline.co.uk
DMS Autotech Diagnostic's Specialists kindly Sponsor Congleton Radio.
DMS is proud to provide any and all of your motor vehicle needs, with over 35 years in the industry from tanks to lawn mowers, they have worked on and seen almost everything. DMS are passionate about cars and put as much care into yours as they do their own.

They are proud to work with and alongside Bosch as one of their service centres.

Some of the services they offer are as follows:

Bosch Dealer Level Service, M.O.T's. Air Con Re-gas, Tyre & Wheel Geometry, Electrical Repairs, Motorhomes and Campers, Classic Cars, Electric & Hybrid Servicing, ADAS Calibration, Bosch Batteries.

If you do have a classic car at the moment DMS are offering Classic Diagnostic Check for £100 inclusive of VAT which will include:

Underbody inspection, Suspension, Brakes, Steering, Cooling, Charging and Electrical systems inspection.

Please note that that will be an initial inspection and may require further work to rectify any faults found.

For more information or to contact DMS Autotech please see details below:
DMS Autotech Diagnostic's Specialists,
Knutsford Road,
Church Lawton,
ST7 3EQ
Tel. no. 01270 748730