M&A Aesthetics Kindly Sponsor Congleton Radio
M&A Aesthetic are located in Congleton. They are well-established cosmetic clinic where you can go for consultations and treatments.
They anti-wrinkle injections, fillers, body toning, and joint pain injections.
In addition to above, they accredited by the UK National Weight Management Progmme to provide weight loss treatment.
If you would like more information about the services that they provide, please feel free to give them a call on 07506921449
The Laser Room Aesthetics kindly sponsor Congleton
The Laser Room Aesthetics Ltd offers a range of dedicated treatments:
*Luxury anti-ageing facial treatments from Matis Paris,
*Specialist facial treatments (acne, pigmentation, age spots, redness etc)
*Laser treatments (wrinkle therapy, tattoo removal, freckles removal, acne, pigmentation, laser hair removal, skin rejuvenation etc.)
Del Boy Van Hire NW Kindly Sponsor Congleton Radio
They are taking bookings for 2022 & 2023They cover all of the north west.
They will bring their Trotter van to your wedding, Birthday, Prom night, TV, work or party, great laughs all round.
The van can take your chauffeur and 3 passengers, the groom best man plus one other.
Everyone loves only fools and horses, it's also a fantastic photo opportunity and will make your occasion a fantastic day to remember.
Their van is an exact model of the classic 3 wheel van
The reliant regal supervan 3 with leopard print interior, furry dice, tax,Blow up dolls and much more
It even plays the theme tune and sayings out side the van.
This is an opportunity not to be missed.
Del Boy Van Hire NW cater to your requirements ie occasion date time pickup address and postcode and they will send you a quote.

Included in the price Chauffeur

Transportation to church or Wedding Venue

Including transportation of best man or family members up to the reception up to 3 passengers.

But most importantly your peace of mind and worry free arrangements for your most precious day is their main priority.
They are 100% committed to making your special day a fantastic day to remember
This is a unique & fantastic experience you will never forget.
As Del Boy would say
GO ON YOU KNOW IT MAKES SENSE, CUSHTY, LOVELY JUBBLY, BONJOUR
Dane Ridge Construction work in a wide range of construction and renovation, from kitchen/bathroom removal and installations, loft conversations, small to large extensions, garden rooms etc.

They also provide room configurations which a lot of people are doing these days to make their kitchens more of a hub for the family; they are able to open up rooms in the house to provide open living space.

Dane Ridge Construction also work externally on properties, they can supply and fit Fascias, soffits, guttering, cladding, windows, doors and bi folds.

In addition to this they do roofing work, whether it be a small repair on a slipped tile right up to a completely new roof. They also do a lot of flat roofs.

Dane Ridge Construction have been trading since 2009 and are still going strong. You can find them on Facebook here:

https://www.facebook.com/daneridge

or head over to their website

www.daneridge.co.uk

where they have a 'Get in Touch' feature which allows you to directly email them with any requirements you may have.
Plus they offer a FREE NO OBLIGATION QUOTE
We provide free no obligation quotations.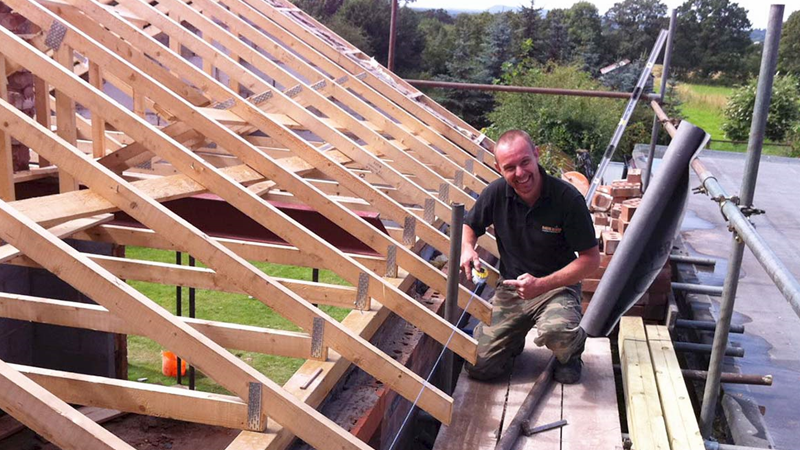 The Cheshire Chimney Sweep & Stove Company Ltd Kindly Sponsor
Congleton Radio
The Cheshire Chimney Sweep & Stove Company Ltd are fully HETAS registered to install stoves and sweep chimneys.

They provide a free no obligation quotation. Their email address is: thecheshirechimneysweep@gmail.com and you can also find them on Facebook:

https://www.facebook.com/profile.php?id=100086045393883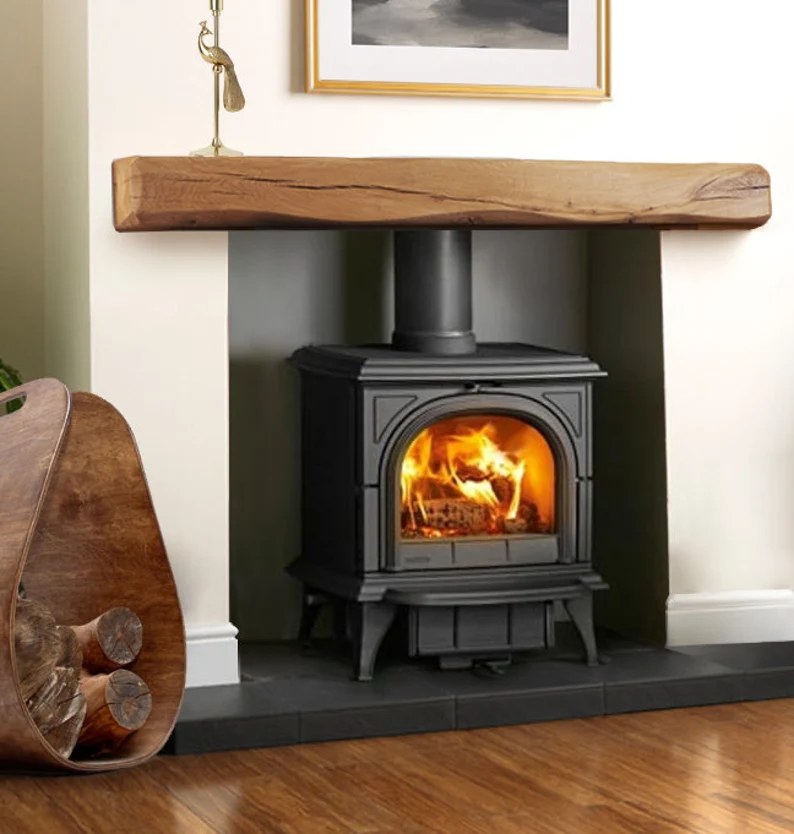 Country Carpets Macclesfield Kindly Sponsor Congleton Radio.
Country Carpets Macclesfield are one of Cheshire's largest independent carpet & floor covering specialists.
They offer a high level of customer service combined with competitive pricing, supplying the largest range of carpets, real wood, laminate & lvt in Cheshire.
They carry over 100 rolls of carpet in stock for quick installation and have the widest choice of rugs in the Northwest with over 1000 in stock!
Their large first floor showroom makes it so much easier for you and your family to choose your floor covering in a relaxed, spacious & friendly environment.
They specialise in the supply & installation of nearly every type of floor covering available, with the installation carried out by their own in-house fitting teams with over 30yrs experience...
Country Carpets Hope Mill, 8 Elizabeth Street, Macclesfield, Cheshire. SK11-6XP
Beartown Bites Kindly Sponsor Congleton Radio.
Beartown Bites is a mobile food catering business providing great quality food for your events, be it a birthday, christening, wedding, party, sporting or any special event.

With it's five star food hygiene rating, Beartown Bites can cover all your commercial and family occasions.

Contact them on Mob: 07874613646 or

Email: BeartownBites@mail.com and also find them on Facebook.
Jet Blasters Kindly Sponsor Congleton Radio.
Jet Blasters are a locally based friendly and reliable gardening and jet washing company who for the last two years have been growing their customer base. They offer one off or regular garden maintenance and tidy ups. They jet wash driveways (getting them like new) patios also conservatories and lean to's. Jet Blasters offer free quotes,

normally within 24 hours of initial contact.

No garden to small or large.

Jet Blasters are a family run business with years of experience.

Contact number – 07377 564146

Jet Blasters Facebook Page:

https://www.facebook.com/jetblasters
Isabel's Fashion House Kindly Sponsors Congleton Radio. Situated on An
trobus Street in Congleton, Isabel's Fashion House is a place you will not want to miss if you like great quality clothes from named brands at fantastic prices.
Ladies sizes range from 6-26 and children's is from zero upwards.
From clothes, scarves and boots to jewellery and bags, Isabel's Fashion House is sure to have something for you.

If you would like to visit Isabelle's Fashion House, you will find them at :

97-99 Antrobus street,

Congleton,

CW12 1HE
Opening Hours are as follows:

Closed on Mondays but open for the vulnerable; pre-booked appointments only.
Tuesday - Saturday Sat 10am - 5pm.
SF KARZ Kindly Sponsor Congleton Radio.
Located at Brookside House, Tunstall Road, in Biddulph, SF Karz offer a collection of used vehicles at great prices.

They offer Nationwide delivery, recovery and storage from their garage in Stoke-on-Trent. With cars starting from under a thousand pound with warranties available.

Call them on 07841 369353 or check them out on Facebook, for S F K A R Z and pick up your bargain motor today.
Higher Ground Cafe & Bar Kindly Sponsor Congleton Radio.
Higher Ground Cafe & Bar provides a unique culinary, coffee and cocktail experience. Sourcing the best specialty coffee and creating an exciting all-day brunch, small plates and sharing menu using locally sourced ingredients where possible. All to be delivered in a beautiful and inviting space.
Higher Ground Cafe is located at:
team@thehigherground.co.uk
events@thehigherground.co.uk
We are pleased to announce that Congleton Radio are now kindly sponsored by Ablewell Care.
Ablewell Care provide Care and Support where you need it, when you need it.
The team at Ablewell recognise that to enable you or your loved one to stay at home independently, it is important that their support service is tailored to individual needs and preferences.
Full assessments are carried out with the involvement of the individual and those important to them. This means that arrangements are built to meet specific requirements and preferences by the people who know best.
Arrangements are reviewed monthly, by senior team members, so if an increase, reduction or any other change is needed, it will be identified quickly and put into place to make sure they are always meeting the Customer's needs.
Ablewell Care pride themselves on enabling people to remain in their own home, and meeting local demand for support by providing a high quality, flexible service.
The Ablewell Care team are led by a group of local, experienced managers, with average experience of over 20 years, who share a passion to enable people to live in their own home, because they believe that to reach the greatest level of independence, an individual's own environment is the best place for them to be.
As a well established, independent organisation, they have the security and autonomy to adapt, and work flexibly in ways that are the best for their customers and colleagues.
If you want to find out more about Ablewell Care, please check out their Website at Ablewell.com. You can also find them on Facebook, or contact them directly on 01625 6699854.
Ablewell Care for all your care needs.
We are pleased to announce that Congleton Radio are now kindly sponsored by Howdens Congleton.
Howdens has an excellent reputation for expert design and customer service among local trade professionals and homeowners alike. With extensive experience in the kitchen and joinery business, their friendly team are on hand to help with any project, large or small, offering product insight, trade account support, kitchen planning, and more.
Inside there depot, you will find a selection of kitchens on display covering popular classics, contemporary setups, and trend-led schemes. These designs are easily customised to suit any room size, shape, and budget by their skilled designers, who offer a free home survey and design service.
They also feature many parts that complete an installation, such as worktops, flooring, and doors, so you can get hands-on with their products.
Their trade counter is also fully stocked with the tools you may need for the job ahead.
Howdens are open for the public to visit their showroom. So why not pop down to find out how they can show you how you too can get your dream kitchen.
To find out more please check out Howdens via either their webpage or contact them on 01260 320 000 or why not pop in and visit them at their address below:
Tuesday 7:30 am - 5:00 pm
Wednesday 7:30 am - 5:00 pm
Thursday 7:30am - 5:00 pm
Saturday 8:00 am - 12:00 pm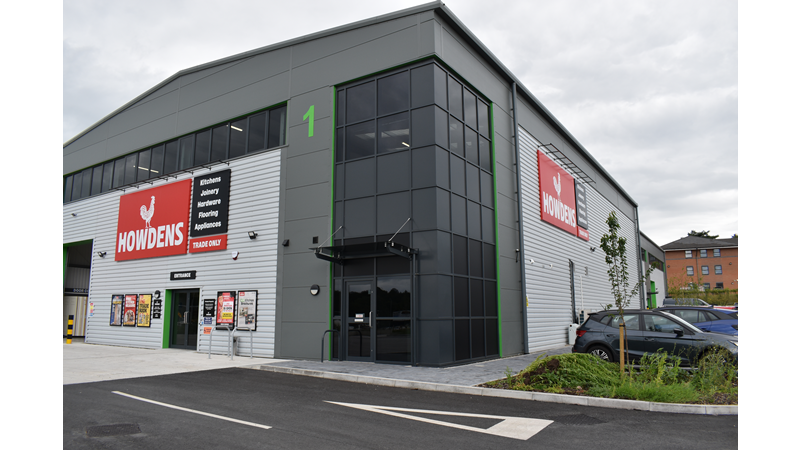 Congleton Radio are kindly sponsored by Personal Estate Planning.
Personal Estate Planning services include wills, lasting power of attorney and trusts to protect you and your family..
Congleton Radio are Kindly Sponosred by Cosy Wren
Cosy Wren is a Cheshire based company creating beautiful hand made homeware. Inspired by vintage looks and the traditions of Cheshire's country houses, They aim to showcase accessories that offer comfort, quirky individuality and a sense of calm.
Build your nest with Cosy Wren. Visit them at the Grosvenor centre in Macclesfield Tuesday to Saturday from 9.30am till 4.30pm, or visit Cosy Wren on Facebook

Cosy Wren

, Instagram @cosy_wren or their website: https://www.cosywren.co.uk/
Congleton Radio is kindly sponsored by Lucy Biggs of Present Ascent.
Lucy is an independent funeral celebrant standing beside families, friends, and individuals across Congleton as they mark the life and death of someone they love.
Inspired by the serene stillness of the Peak District hills and the Cheshire Plain, she'll work alongside you and the funeral director you appoint to calmly craft a funeral service that brings love and light to a challenging time, so that you can 'do right' by the person you're honouring.
Drawing upon her academic career, celebrancy training, and profound personal experience with loss, she'll offer a listening ear as you carefully consider your choices. From her home in Macclesfield, she'll then weave your wishes and treasured tales into a script that holds space for joy and sadness and celebrates their life and legacy.
The ceremony can include many thoughtful touches, from live music to quiet reflection, or you can plan a traditional funeral with elements you find especially comforting. Anything is possible.
For funeral ceremony ideas, hopes and fears, she's here to gently guide you every step of the way.
lucy@presentascent.co.uk / 07701 008030
Royles Beds and Furnishings Kindly Sponsor Congleton Radio.
Royles Beds and Furnishings offer quality at affordable prices. You're sure to sleep soundly and not break the bank when you purchase from this family run store.
From beds, mattresses, stylish accessories and more, Royles Beds and Furnishings has you covered.
They are now stocking Shire Beds too, which are a luxury bed supplier and bed manufacturing company. A Shire Bed means a tailored bed to your specifications.
Royles Beds and Furnishing also offer:
FREE DELIVERY, FREE ASSEMBLY and FREE DISPOSAL of your old bed.
You can visit their store at 88 Park Street, Congleton, CW12 1EG
Telephone Number: 07951 337446
We Colour It All can transform the appearance of your home, business and outdoor space with their expert UPVC spraying services in Stoke on Trent and surrounding areas.
We Colour It All specialize in spraying UPVC windows, UPVC doors, kitchen units, composite doors, conservatories, garden furniture, garage doors, commercial properties and much more with a range of colours and finishes.
With their team of skilled technicians you will be sure of getting a professional service.
We Colour It All use only high-quality materials, equipment and paint to provide a professional, flawless finish every time. With their affordable and reliable spraying services, you can give your residential or commercial property a new lease of life without breaking the bank.
Check out their 5 star reviews on Trustpilot where they have an "excellent" rating.
Get in touch with We Colour it all today to learn more or for a free no obligation quote and see what they can colour for you!
Situated on Swan Bank in Congleton, Phone Care UK LTD sell all the major phone brands. They are also offer a same day repair service for tablets, laptops as well as mobile phones. If you need a screen replacement, charging dock, software updates, unlocking service, or want to find your dream phone at a reasonable price visit Phone Care Ltd in store, Facebook, or their website: www.phonecareuk.co.uk
Congleton Radio are kindly sponsored by Wear4Work Ltd.
Wear4Work Ltd are specialists in branded Work Wear, Safety Wear, Team Wear, Corporate Clothing & Promotional Products.
Based in Macclesfield, Cheshire they currently supply corporate clothing and promotional items to businesses of all sizes, from professionals in the building trade, manufacturing, hospitality, to sports, health, beauty, fitness, schools, colleges and universities, hospitals and care homes, charities, hotels and spas, gyms and sports clubs.
Offering a personal bespoke service Wear4Work Ltd offer advice and reassurance on choosing the right product taking into account print area, colour, quality and functionality plus they are available by phone and e-mail throughout the purchasing and manufacturing process.
Find Work4Wear on Facebook or visit their website at www.wear4work.org to browse their extensive catalogue of products or ring them on 07484 106952.
Congleton Radio are kindly sponsored by The Congleton Hearing Centre.
Do you often have to ask people to repeat themselves?
Do you have trouble hearing the television / radio / telephone / doorbell?
Do you struggle to hear clearly in noisy environments and social gatherings?
Do you confuse words or misunderstand what is being said in conversation?
Are you unsure whether sounds are from behind or in front of you?
If you answer yes to any of these questions then the Congleton Hearing Centre are there to help.
Dress2mydoor are an amazing eco buisness that believe sustainable fashion should be accessible to everyone. That's why they offer pre-loved occasion wear for hire in Cheshire. Their sizes range from to 6-26. They are passionate about supporting the cost of living and mindful consumption and work hard to make sure that their collections are in good condition. Their mission is to help you look and feel your best, without compromising on your values, so if you are going to a prom, a ball or a wedding why not contact Dress2MyDoor to hire your dream dress at a fraction of the price.